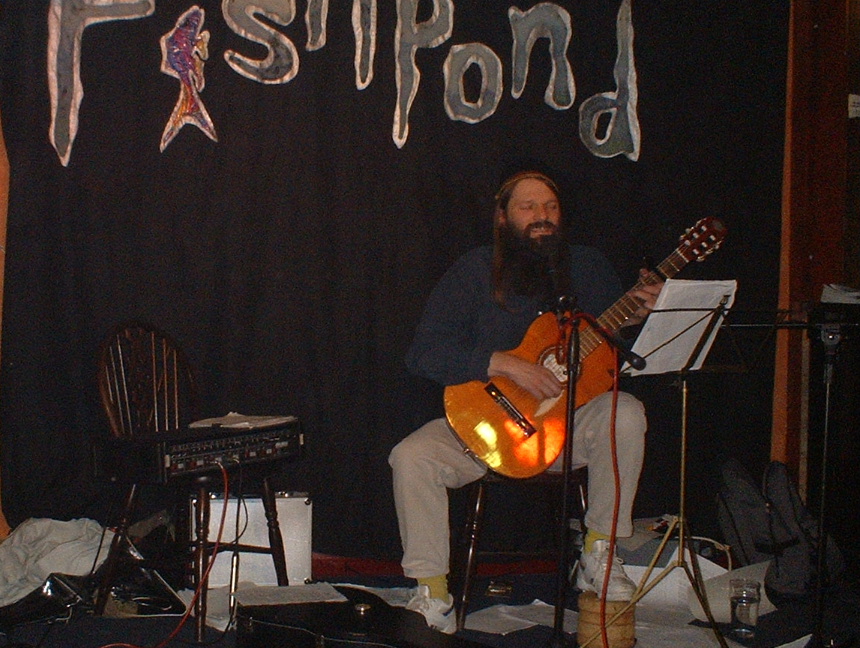 ---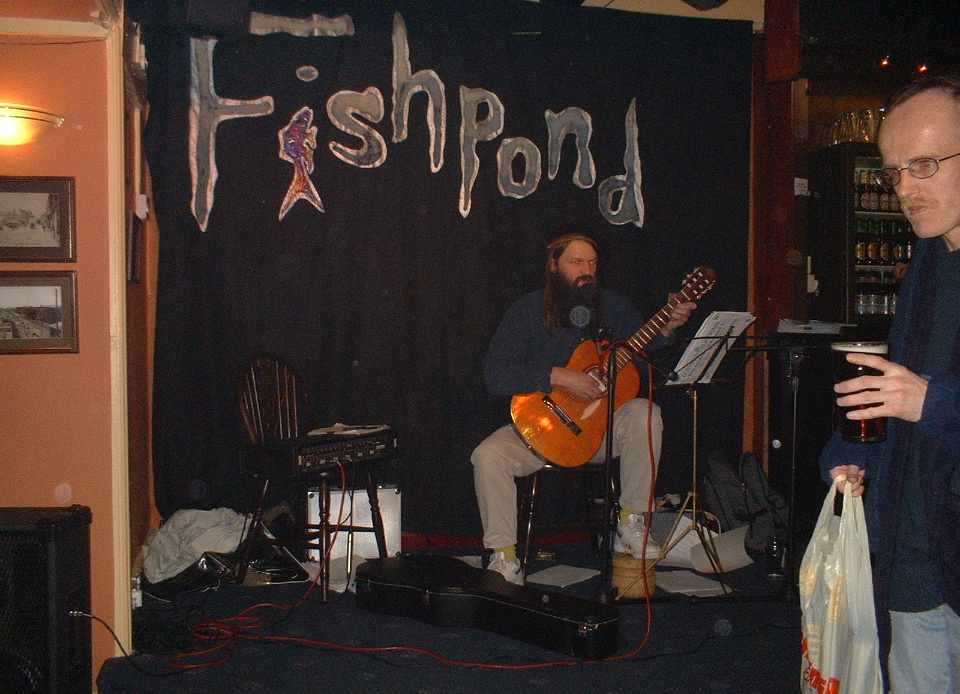 ---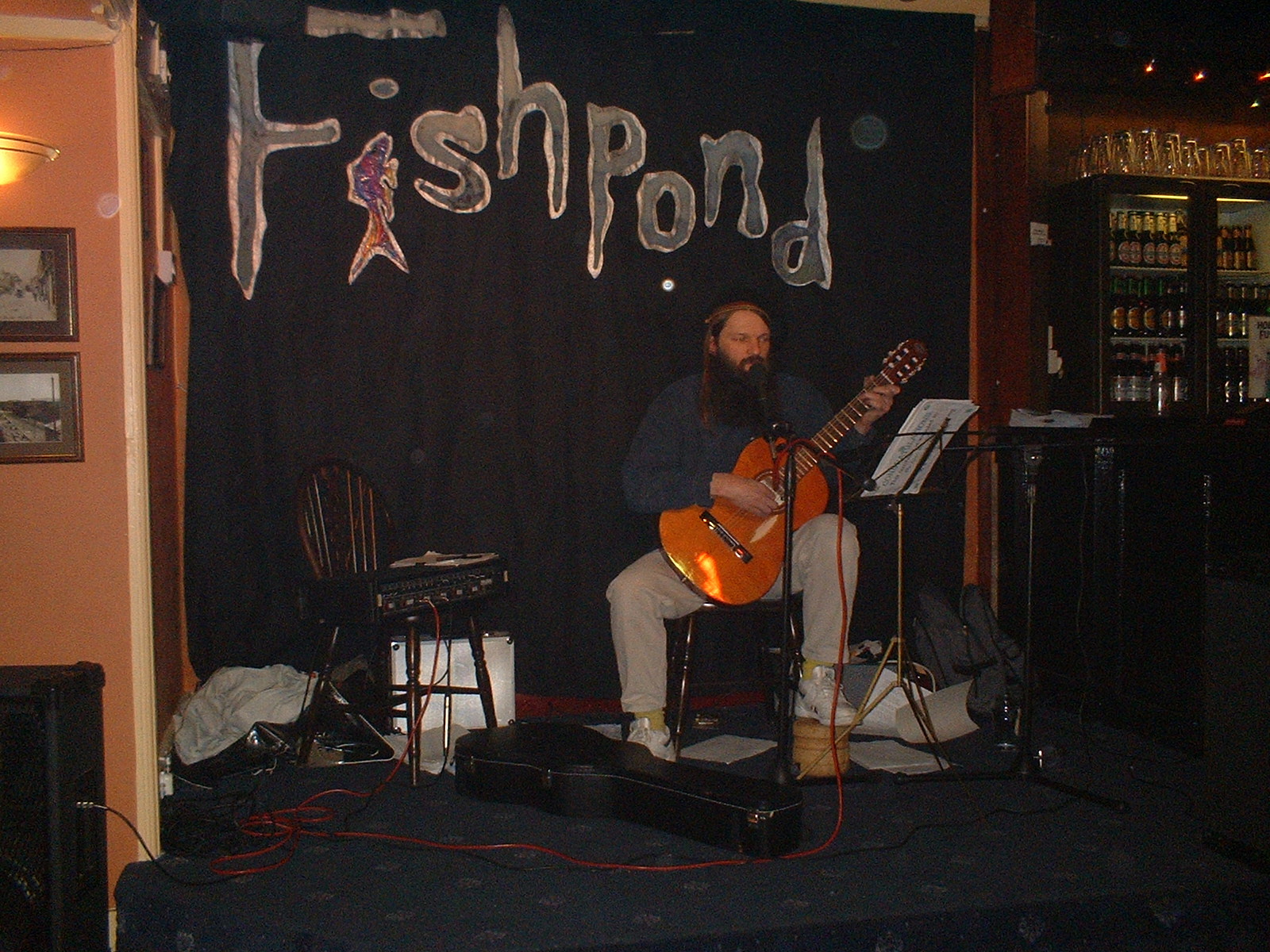 ---
"Some day son your name wil be in..... CHALK, Bloomin chalk"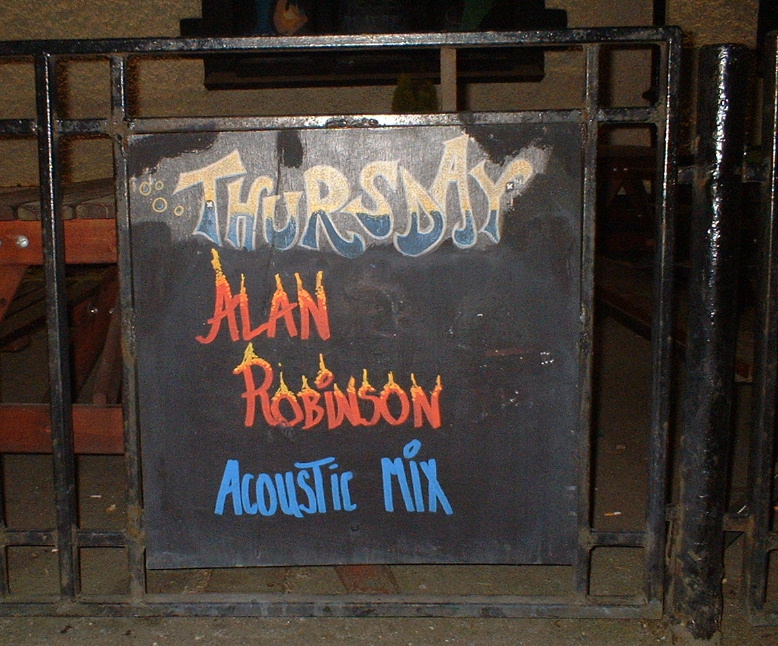 Conclusive proof Johnny B Good never played Matlock Bath
---
Alan Robinson live at
The Fishpond matlock Bath 20th March 2003
This was my second and last performace at the Fishpond. My first appearance had been marked by my turning up with a large comic book black eye, unable to see through it and relying on the pain killers to get through (unfortunately there was not enough pain killers for the audinece as well). I guess I was allowed back because they assumed the shambolic nature of my first performance was the consequence of my injuries. There was no fooling them, second time.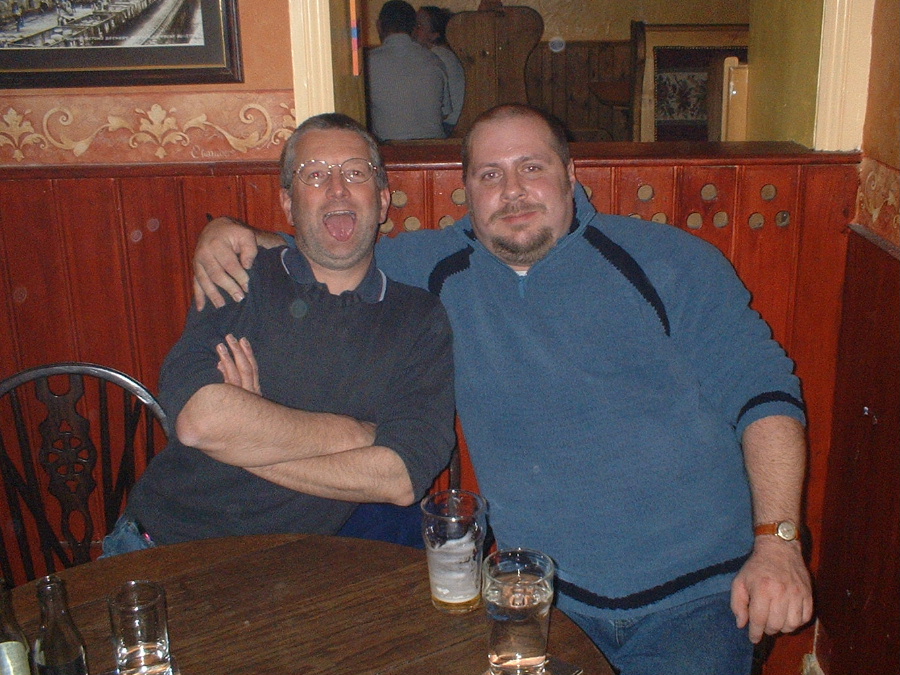 The above picture shows my brother Michael Robinson (universally refered to as Mick) and my friend Richard Paine (commonly called Pav) at the gig.